Escucha el set para voguing de Junior Vasquez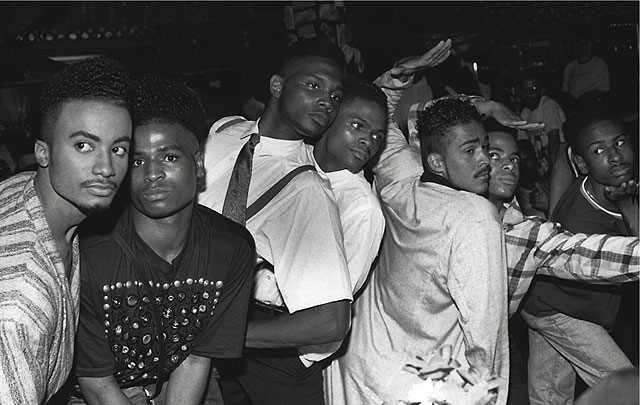 Soy monotemático, tiendo a repetirme muchísimo porque para mí el baile es una forma de activismo… Así que SIEMPRE que hablo de vogue termino por citar y traducir el mismo párrafo de Dj Sprinkles.
"When Madonna came out with her hit 'Vogue' you knew it was over. She had taken a very specifically queer, transgendered, Latino and African-American phenomenon and totally erased that context with her lyrics, 'It makes no difference if you're black or white, if you're a boy or a girl.' Madonna was taking in tons of money, while the Queen who actually taught her how to vogue sat before me in the club, strung out, depressed and broke. So if anybody requested "Vogue" or any other Madonna track, I told them, "No, this is a Madonna-free zone! And as long as I'm DJ-ing, you will not be allowed to vogue to the decontextualized, reified, corporatized, liberalized, neutralized, asexualized, re-genderized pop reflection of this dance floor's reality!'"
"Cuando Madonna salió con su éxito" Vogue "sabías que se había terminado. Había tomado un fenómeno muy específico queer, latino y afro-americano y borrado totalmente ese contexto con sus letras, 'No hace ninguna diferencia si eres negro o blanco, si eres un chico o una chica.' Madonna se estaba llevando toneladas de dinero, mientras que la Reina que en realidad le enseñó cómo voguear estaba sentada delante de mí en el club, tensa, deprimida y pobre. Así que si alguien pide 'Vogue' o cualquier otra canción de Madonna, les digo: 'No, ¡esta es una zona de libre Madonna! Y mientras esté DJ-eando, no se te permitirá voguear con el reflejo descontextualizado, cosificado, corporatizado, liberalizado, neutralizado, asexualizado, re-generizado de la realidad de esta pista de baile!"
Pero qué se le va a hacer, para mí es muy importante que sepan sobre la importancia del voguing. Si quieren adentrarse en este súper bonito y original fenómeno hay tres muy buenas opciones: está el libro que editó la Soul Jazz al respecto, la compilación doble (también de Soul Jazz) y un documental súper hermoso (aunque también es duro, están advertidos) que se llama Paris is Burning y que casi siempre está en YouTube (si entran a esta nota y ven que el video está caído, avísenme plis)
Aún así, quise subirles a Mixcloud el disco que viene gratis con la edición limitada de la compilación de la Soul Jazz, es un mix para voguing tocado por uno de los djs más importantes de la escena baller de NYC: Junior Vasquez, les saqué de una vez el tracklist para que vean cómo los quiero.
Ellis D – Just Like A Queen
Raze – Break 4 Love
Salsoul Orchestra – Ooh I Love It (Love Break)
First Choice – Love Thang
First Choice – Let No Man Put Asunder
Masters At Work – The Ha Dance
Kevin Aviance – Cunty
George Kranz – Din Daa Daa
2 Body's – Body Drill
Armand Van Helden – The Witch Doktor
Loose Joints – Is It All Over My Face?
Diana Ross – Love Hangover
MFSB – Love Is The Message
Inner Life – Moment Of My Life
Cheryl Lynn – Got To Be Real
Junior Vasquez – X
Nitro Deluxe – This Brutal House