El soundtrack de Ghost In The Shell será editado en vinilo por primera vez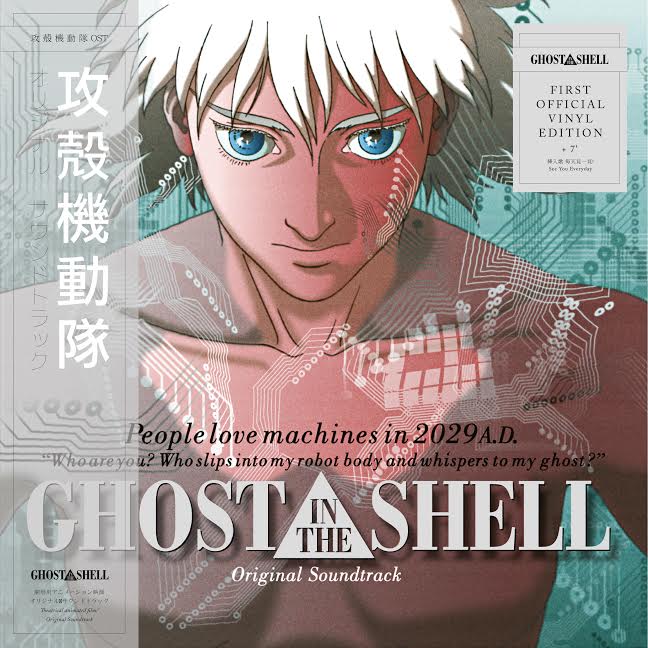 El notición de esta mañana es que el soundtrack original de Ghost In The Shell, original de Kenji Kawai, será editado por primera vez en vinilo desde su salida en 1995.
Así que, so pretexto de que We Release Whatever The Fuck We Want está haciéndonos ese tremendísimo favor (aunque no tenga fecha de salida), decidí compartirles algunos grandes soundtracks de otros animes empezando por, duh, el OST de Ghost In The Shell:
Masahiro Ikumi – Perfect Blue.- A mí me gusta más la versión que editó Tiger Lab Vinyl porque se salta todas las rolitas de j pop y queda un OST súper electrónico y más obscuro de lo que yo mismo recordaba, pero incluso con las rolas poperas sigue jalando greña.
Yoko Kanno & The Seatbelts – Cowboy Bebop.- Tal vez el soundtrack más importante para un anime ever, tanto así que hay varios volúmenes y hasta un best of…
Nujabes / Force Of Nature – Samurai Champloo.- Otro que es increíble con o sin la serie que lo acompaña, de hecho es una de las piedras angulares del hip hop japonés.